Want to support Anna Sköld?
Make a contribution directly to the artist at paypal.me
A long history of self portraits
I started drawing self portraits early on in life. Mostly with pencils but also charcoal. I've always wanted to be able to see myself clearly (from the inside and out), and I think that self portraits is an expression of that desire. It's also a way of doing mirror work, and working on self love. Yes the world needs more of self love. Not malignant self love but the good stuff. When I started with photography in my teens it was natural to continue with black and white self portraits. Besides it's very practical when you are a solo creator. Sometimes I'm assisted by my kids or family members, but most often it's just me and my camera. 
Creative adventures for an ambivert
Making music and creating my artwork is an introverts or ambiverts version of adventure. I have no idea of what's coming next, and that's what makes it so exciting. I trust the creative process, knowing that one thing leads to another. Sometimes a phrase pops into my mind, and I can tell it's the beginning of a new musical adventure. Ideas as so volatile that I make sure I record it instantly on my phone or scribble it down on a piece of paper. Of all my creative endavours, music is the one that get's me the most excited. 
Do it yourself
Generally I'm a musical lone wolf and play on my own. I rarely co-create with other artists. I started recording and producing my own music in 2013. A fellow artist and friend insisted on me publishing my music. She even lent me monitors to get me going. I bought the essentials – a mic, an iOdock for my Ipad and more. The first EP I released was Clarity. I got some great support and help from my hightech exhusband in the beginning but with time I learned to produce by myself. I do pretty much everything these days, from song writing to recordin and mixing (and mastering-ish) all the way to release via Horus Music
Miscellaneous
Number of singles released
Number of albums released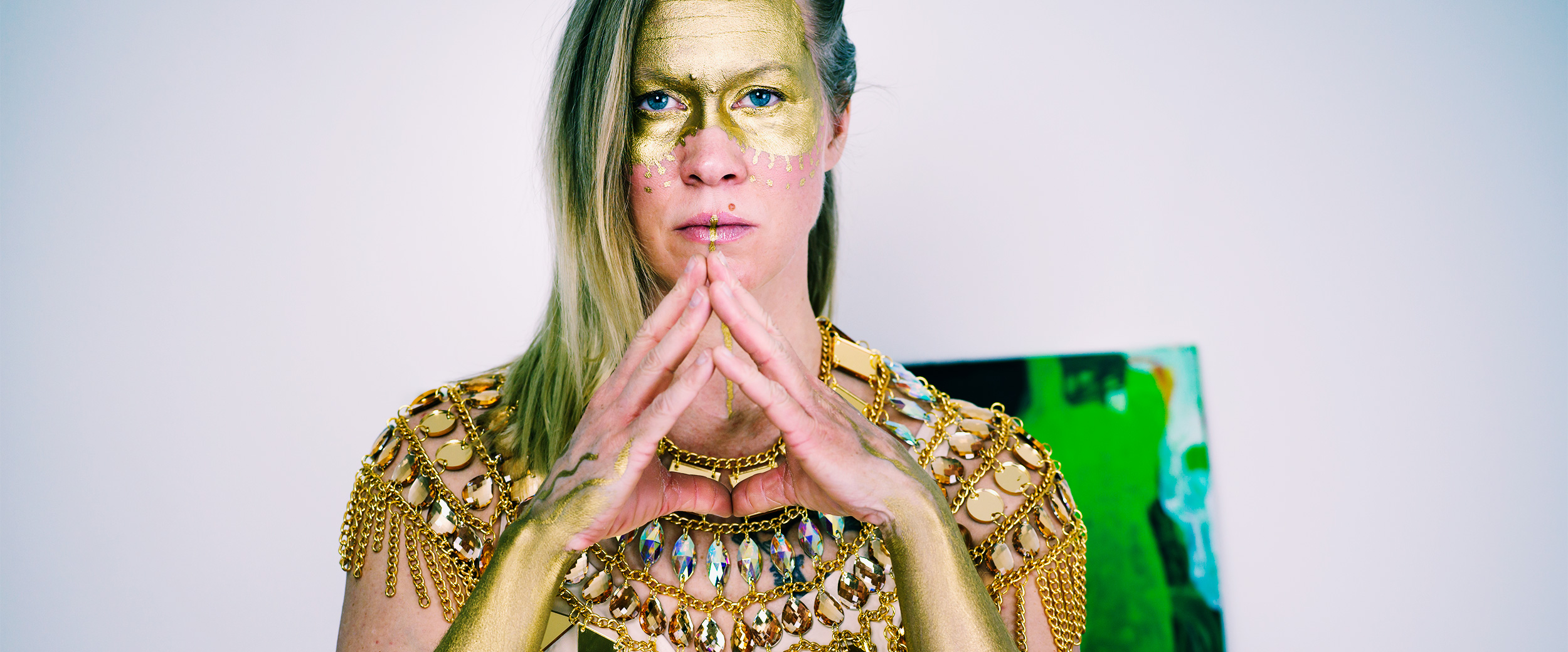 STIM
I am a member of STIM. STIM is a non-profit member organisation tasked with ensuring that its more than 90,000 affiliated rightsholders and music publishers get paid when their music is used. 
SAMI
I am also a member of Swedish Artists' and Musicians' Interest Organisation (SAMI). The Swedish Artists' and Musicians' Interest Organisation (SAMI) looks after artists' and musicians' rights within the framework of Swedish and international copyright legislation. Artists and musicians receive compensation from SAMI when their music is played in public.